Benchmark Colorado's Branch Manager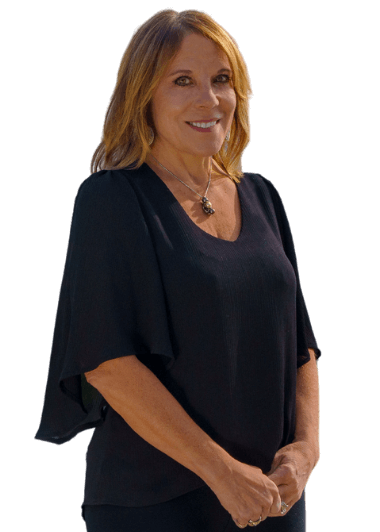 Branch Manager | NMLS ID: 247026 CO Mortgage License: 100019059
I love helping people get into their new homes to build wealth in real estate.
Hi, I'm Diane Beaumont. I've spent most of my life in Colorado. I'm a wife, mom, and a grandmother. I love long rides through the mountains, great wines, and everything Broncos. I've been a mortgage professional for over 20 years. The industry was a natural fit for me because I thrive on helping people with financial planning so that they can build wealth over the long-term.

With 18 years as a mortgage professional comes a level of expertise, professionalism, and service that you deserve when it comes time to make the largest financial decision of your life.
My goal, as your trusted adviser, is to not only impress upon you the information necessary to make the most financially sound decision today, but also to arm you with the tools and resources to navigate the market to leverage the largest investment you make.
Though our relationship will just be starting when you purchase your home or refinance for the first time using my services, you will be treated with the respect and consideration of a life long friend.
Regardless of your situation, it demands empathy, consideration and understanding to ensure that your trust is well placed in the hands of a true industry professional.
My service and time devoted to you will be same, whether it is the first time we meet to discuss your current financial picture, your goals, and your ideal first home to start a family, or whether we're meeting to discuss real estate as an investment for your retirement.
Your situation, your goals: YOU are at the heart of my interests.
The reason I stand so firmly in this position is because YOU are at the heart of my business.
For 18 years, the foundation and growth of my business has been built around referrals; referrals from not only satisfied clients, but raving fans, raving fans that then turn into friends.
The definition of Benchmark is something that serves as a standard by which others may be measured or judged.
My every goal and intention is to show you the level of service and professionalism that sets the industry standard.  I along with my team of professionals will ensure for you smooth sailing through the rough mortgage waters.
I look forward to speaking with you soon to discuss any needs or questions you have.
Remember, I am here for you, lending in line with YOUR lifestyle, a lifestyle designed to build wealth, education and understanding.
I care deeply about the outcome of your largest lifetime purchase
I'll work with you to organize your finances and get you in the home of your dreams
We have offices in Colorado Springs, Crested Butte, and Woodland Park to serve you.

We've been part of the Benchmark Mortgage® family since 2008 and have helped more than 11,700 Coloradans into their new homes. We work together with our clients to understand and re-organize your personal finances. Then we pre-approve you with the most suitable mortgage so you can get into your new home sooner, easier, and cheaper.
I place relationships above everything else. It just feels like family and my clients feel that too.
Tired of being just another number? At Benchmark, we work closely with every client to understand your financial goals, re-organize your finances, and get you into your new home faster and easier. We focus on your needs first and work with you over the long-term to ensure all of your financial dreams come true.
Each team member at Benchmark Colorado works tirelessly to deeply understand your needs and is committed to finding the right lending solution for you. We love watching people buy their first house and later grow their wealth thru multiple real estate investments over their lifetime.